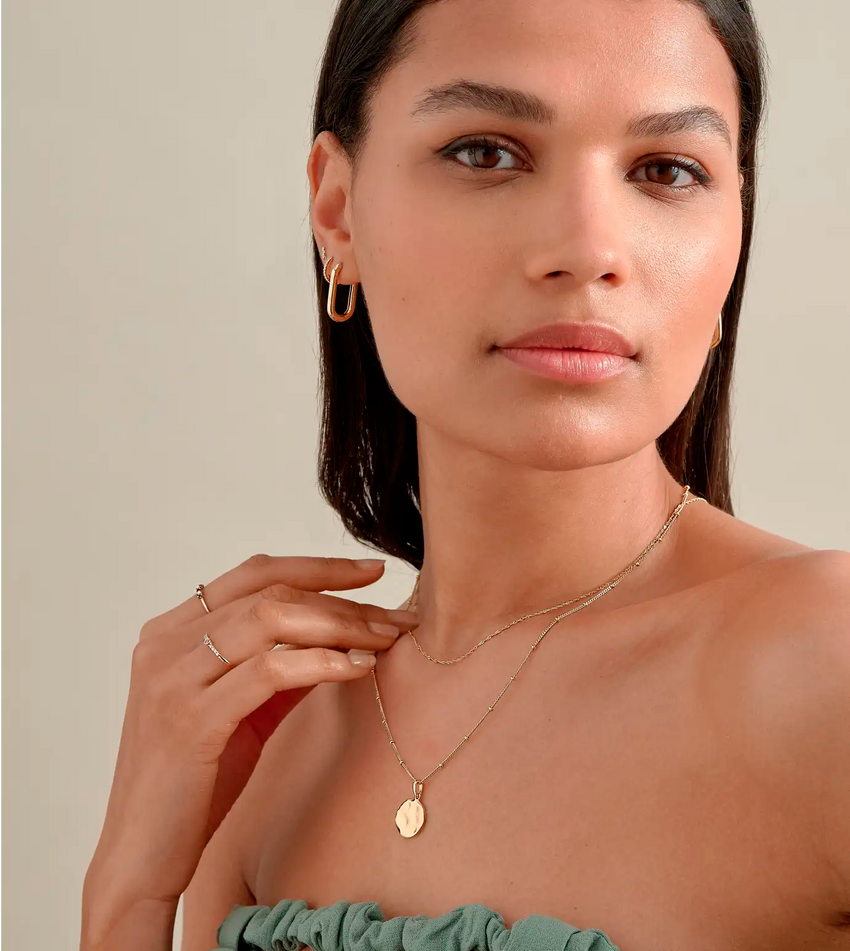 YOUR JEWELLERY IS OUR JEWELLERY
Every piece bought directly on our website comes with a two-year warranty from the date you buy it.
During this time, we will make sure any jewellery with a manufacturing defect is replaced free of charge. These usually show up the first few times a piece is worn. It rarely happens, but we've got you covered if it does.
JUST SO YOU KNOW...
Our warranty doesn't cover:

- Loss and accidental damage.
- Regular wear and tear like scratches, broken chains or clasps.
- Damage from improper use or storage.
- Items repaired or altered by other jewellers.
- Items purchased through a third-party retailer.

Please reach out to that retailer for further assistance.