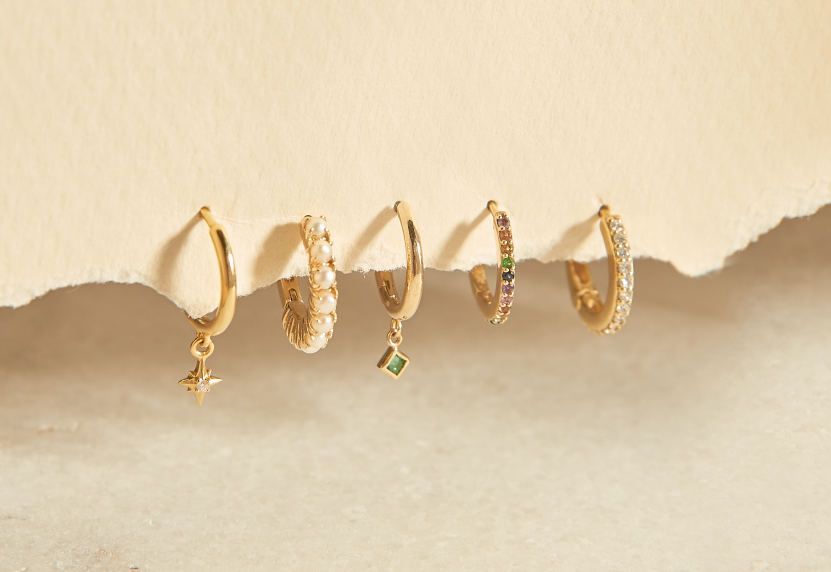 Repair
Accidents happen. But just because something's broken doesn't mean it has to replaced.
Whether it's a broken chain or missing gemstones you're dealing with, we can repair your existing piece for a small fee – saving you money and protecting the planet in the process.
FAQ'S
How do I send my pieces back?
Fill in the form above with your details and as much information about the piece as possible and our Customer Love team will come back to your with a quote and timeframe for the repair or restoration.
If you're happy with everything, they'll then give you instructions on how to send your piece(s) back to us.
Can I send pieces from outside of the UK?
All of the services are available for UK-based customers only.
We would love to offer it internationally, however the carbon footprint of sending a piece to us in the UK from countries around the world would negate the positive imapct of the the repair, restore and recycle services.
If you are based outside of the UK, we would recommend finding a jewellery store or recycling service local to you.
How long do these services take?
The length of time depends on the service you choose. Please fill out the form above and our Customer Love team will come back to you with the full details.
How much do each of the services cost?
The costs vary based on what you need. Fill in the form above and our Customer Love team will come back to you with a quote and full details on what to do next.
Can I send you pieces from another brand?
Our Repair and Restore services are only available on Edge of Ember jewellery.
However, our Recycle service is open to any piece of jewellery, from any brand and in any condition.
What gold karat do you replate with?
We will replate your piece like-for-like. If it was originally 18k gold plated, then we will replate it with the same material.
Which gemstones are ok to replate and clean?
As all gemstones are natural, they vary in their make-up and some are more pourous, or delicate. Therefore we aren't able to offer the Restore service for pieces containing the following stones: Ruby, sapphire, emerald, onyx, opal, pearl, tanzanite, lapis lazuli and turquoise.
How do you clean pieces?
We use an ultra sonic cleaning machine with a jewellery cleaning solution.
How do I know if my jewellery is hallmarked?
They should have a small stamp on them somewhere, often on a clasp or the back of a piece.
How will I get my EOE credit?
Once we have received your pieces for recycling, our Customer Love team will be in touch to give you your store credit details.
DOES THE CREDIT HAVE ANY TERMS?
A minimum spend of £60 will apply when using your £15 credit and a minimum spend of £80 will apply when using your £30 credit.
Discount codes cannot be combined.