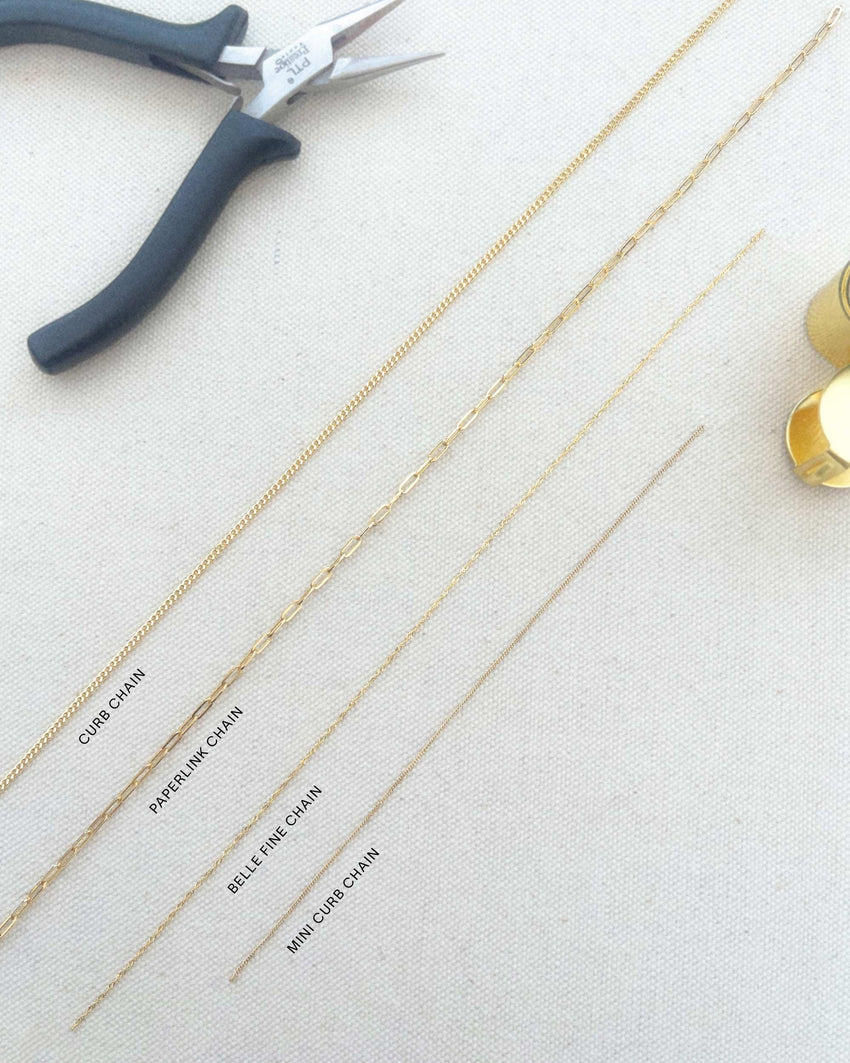 HOW DOES IT WORK?
We will take a £15 deposit which you will get back if you cancel more than 48 hours in advance. Now for the fun part. Pick your favourite chain.
Your piece, your choice. Each appointment takes about 15 minutes. Be sure to get there on time, our professional welder will be waiting for you. Any questions? Email us at hello@edgeofember.com.
Chains Available
Mini Curb £105 - Width: 0.75mm
Belle Fine £105 - Width: 0.9mm
Curb Chain £145 - Width: 1.8mm
Paperlink Chain £145 - Width: 2.2mm
book now
Do I need to make an appointment
Yes, please make a booking through our booking app. We will require a £25 deposit that will be included in your total or refunded if you choose to cancel, giving us 48 hours notice.
Does it hurt? Is it safe?
Welding is performed by using a machine to solder two ends of the bracelet together. Your skin is protected and there is no chance of harm.
Can I buy it for a friend as a gift?
Definitely. Please use your friends details to book the appointment.
Can it be removed?
Yes. If you decide you no longer want your infinity bracelet, this can be simply removed by cutting it with a pair of scissors.
Can I return my infinity bracelet?
As it is a customised jewellery piece, your welded bracelet cannot be returned. If it breaks within our two year warranty, we will repair it for free.
Is there a minimum age to get this?
Anyone under 16 must bring a legal guardian.
Can't make it?
Shop finished bracelets instead.